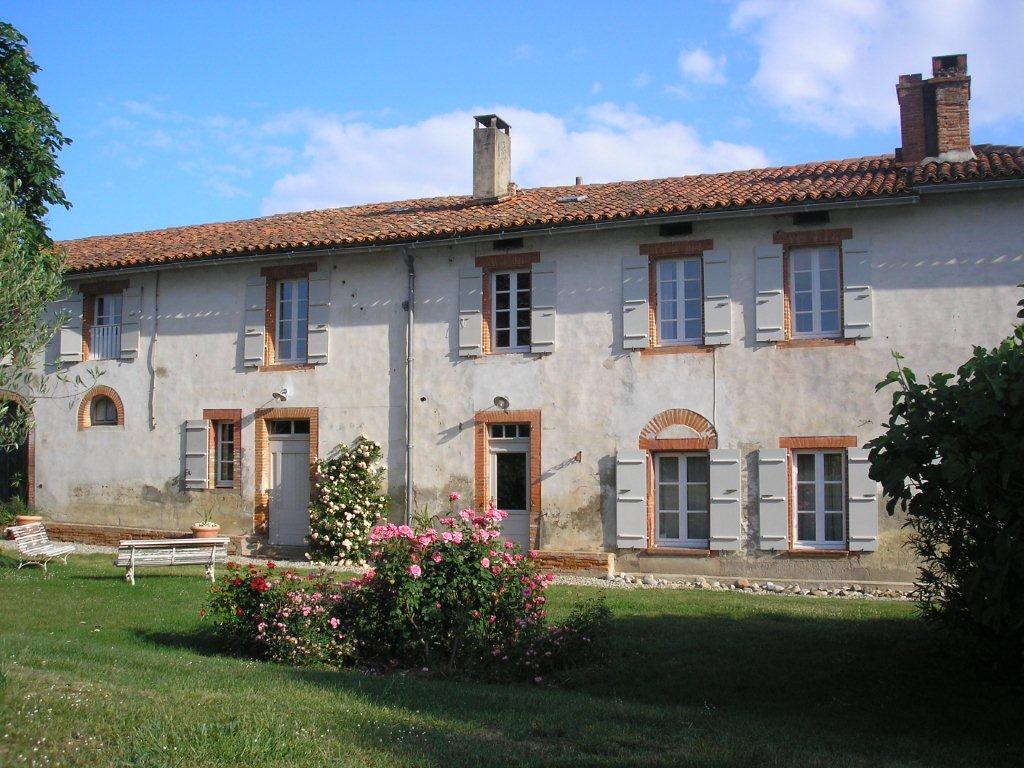 At the end of a magnificient drive lined with parasol pine trees, the long façade of la Pomarède comes into view. At sunset one can admire the reddening branches of the three-hundred-year-old pines in front of the "gîte".

After 40 years working as a tropical agricultural researcher around the world, Olivier felt the urge to combine modern comfort with old -world charm by renovating the farmhouse on this cereal farm, which has been in his family for a hundred years.

Being an artist, Béatrice undertook the entire internal redecoration, restoring the original tiles as well as the traditional lime wash on the walls , in order to preserve the genuine aspect and bring out the charm of this 18th century farm, now their family home.

Nature is also protected on this estate so that you will be able to read or dream quietly in the shade of the old chestnut tree overlooking the "gîte", as well wander along the lane bordering the fields,maybe sharing them with a couple of pheasants or a herd of roe-deers.